The 22e demi-brigade de ligne on campaign in 2019.
(Click on the images to enlarge.)

This year, we hope to have plenty of battles with a lot of battalion and platoon salvoes.
Großgörschen from 3 to 5 May 2019.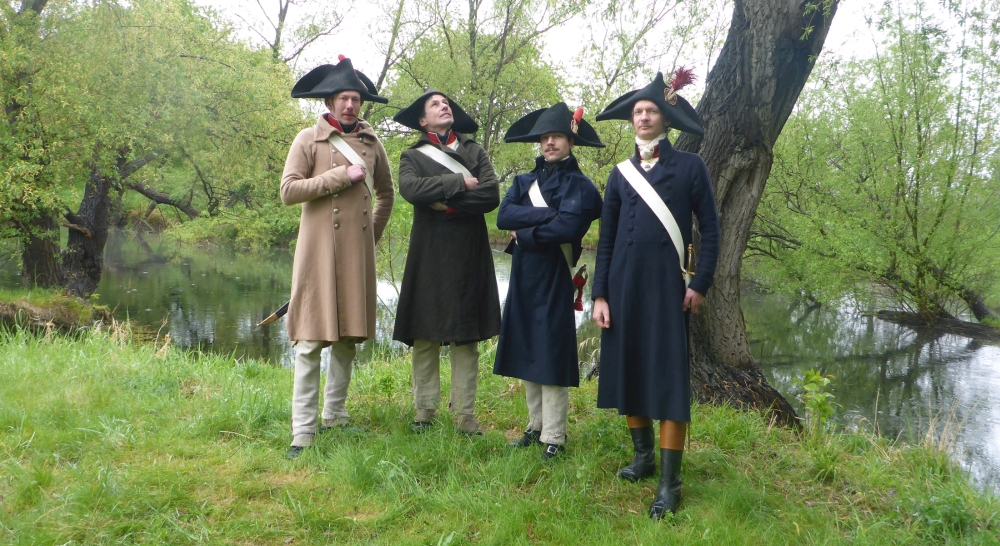 It was cold, but our greatcoats are not only dressy, but also warm.
The day started with a chitchat, spun away in good mood and ended with a dainty soup.